In partnership with the award-winning bluedot Festival, the event was specially designed for budding scientists and tech buffs alike and centred around GAIA – the huge Earth installation by artist Luke Jerram.
Kicking off with early morning yoga classes taking place directly underneath the award-winning artwork, the programme included two interactive tech shows - Who wants to be a Superhero and Music to Your Ears - drone racing, science-themed games and activities and creative craft sessions.
Standing 9ft tall, BounceBot and his scientist controller also entertained crowds with his energetic interactive performances whilst face painters got creative with space and science themed designs.
The event was a huge success with over 2000 guests interacting in the new SciTech hub, including press and influencers such as Manchester Confidential and The Scientific Beauty.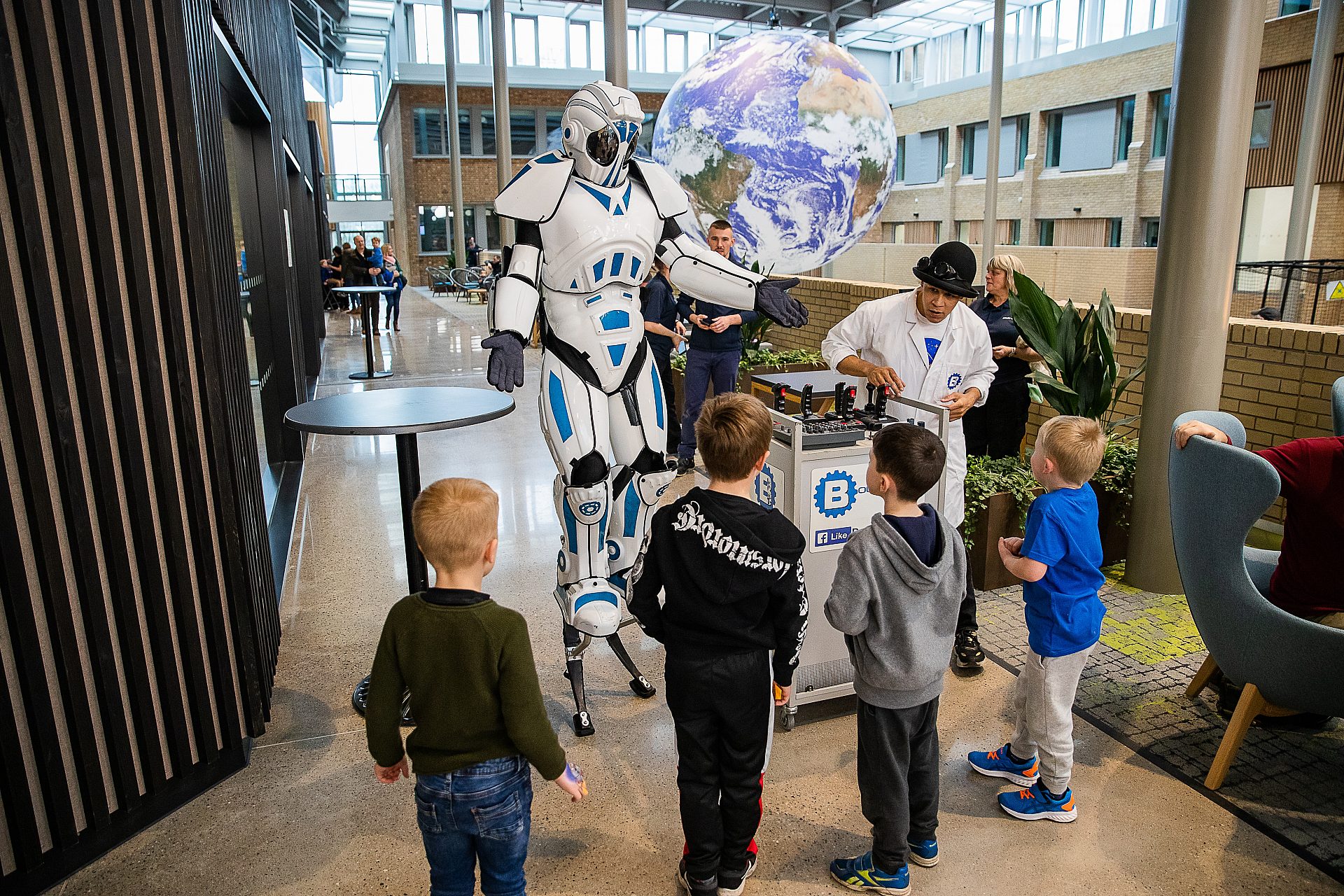 Earlier in the week we officially launched Glasshouse, inviting press to an evening of entertainment and introducing them to the new space. The event included a light show and DJ set by Lost Colours and an energetic performance from Jenna and the G's, whilst press and VIPs enjoyed canapes and drinks under the shadows of the impressive Gaia. Press attendance on the evening included Manchester's Finest, VIVA Manchester and Macclesfield Post.
Alderley Park is home to a world class science campus dedicated to discovery and new ideas. It's a base for progressive businesses, rich in new thinking. A place for dynamic modern living with new homes, new gym and sports facilities plus a new pub and restaurant set to open in Spring 2020. The 150,000 sq ft Glasshouse is the park's latest opening offering a range of commercial workspace for forward-thinking innovative businesses and entrepreneurs.
For more information, visit the website: alderleypark.co.uk or get in touch with us.