Over the previous weeks, we've been working hard to plan the launch of the blow LTD in-store beauty bar, which yesterday launched in Debenhams, Manchester. The two launch events, which comprised of a bloggers breakfast event and a press networking event, saw attendees prepped and primed by blow LTD's expert stylists, offering make-up appointments, gel manicures and their signature blow-dries.
blow LTD is the UK's largest and fastest growing 'on demand' beauty services company. It started in London in 2013 and expanded its revolutionary app into Manchester in May 2017, offering customers the chance to order professional treatments to their home, office, hotel or event from 7am until late seven days a week, with as little as three hours' notice.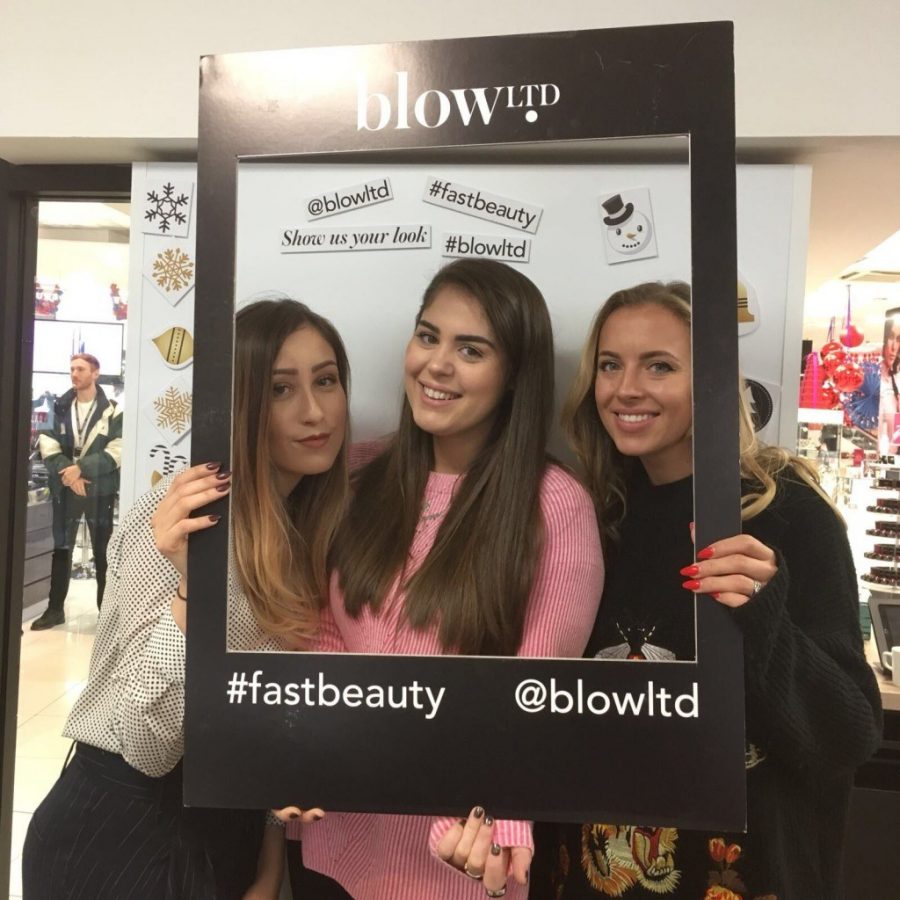 Now, busy women who need to look fabulous, fast, will not only be able to book treatments to their home, but can book the same services in the Market Street Debenhams store. As part of the national roll-out programme with Debenhams, two further blow LTD beauty bars will be launched simultaneously in the Bull Ring, Birmingham and Oxford Street, London stores.
You can read more about blow LTD and their services here.