Whether it's the rule of six, no indoor meet ups or a 30-guest limit, gatherings this year have been made rather difficult by the ever-changing rules and regulations. It's no surprise that many a creative session has pulled up short with the immortal phrase, 'well we obviously can't do an event.'
As unclear as the government may be, no-one has directly said, 'you can't hold a product launch', 'you must not host an event' or 'don't you dare do anything engaging'. Rules are rules and like the Dude we clearly abide, however that does not mean we can't get creative. At Carousel the SHOW MUST GO ON!
Here's just a few of the lockdown-proof events we've created this year…

Manchester's Highest Restaurant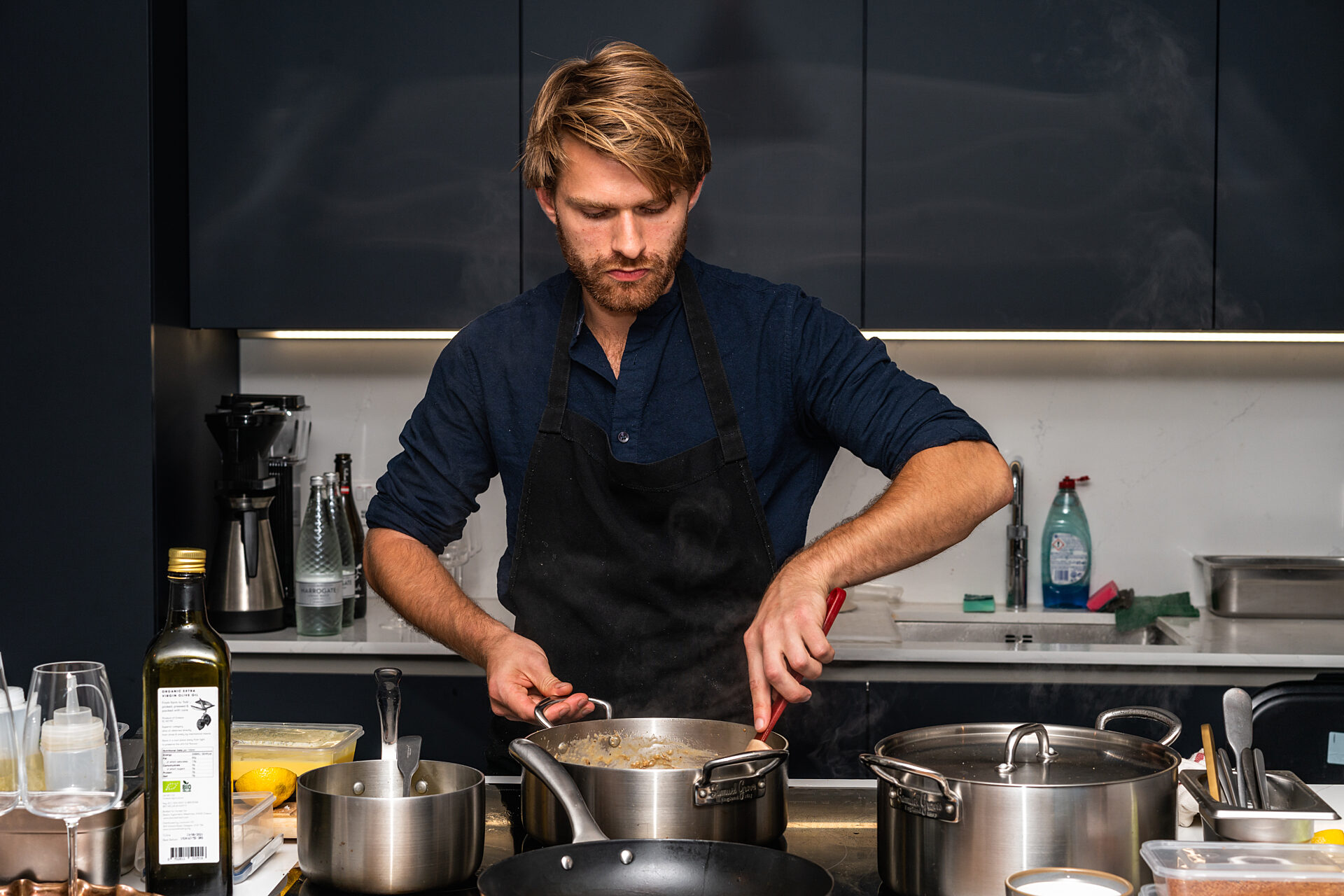 Moda Angel Gardens wanted to launch their penthouses with a bang and began the planning a year ago for a mega launch party. Whilst our party plans may have come to a halt, we got creative and quite simply switched sector and put our chefs hats on turning the penthouses into a restaurant, Manchester's highest in fact, where the rules worked far more in our favour.
For the month of September, the penthouse apartments at Moda Angel Gardens played host to Manchester's highest dining venue as the team from Higher Ground took residency for a series of unique supper clubs.
At 100m high the pop-up was Manchester's highest dining venue, as the Manchester Evening News headline pointed out, it was even higher than 20 Stories and offered incredible views across the city and beyond. Guests, who were offered a table for two with the household/bubble, were given a one-off chance to dine in this stunning setting, capture what has become one of the most iconic shots of the heart of Manchester and enjoyed a four-course meal served using fresh northern produce with a special selection of paired wines to accompany.
The pop-up also hosted the press launch for the Manchester Food and Drink Festival and a number of the city's media and influencers generating a total reach of over 30million with 90 diners though the door and the now iconic shot of the Manchester Skyline taken from the penthouses flooding internet. Cheers!

The Ultimate Live House Party!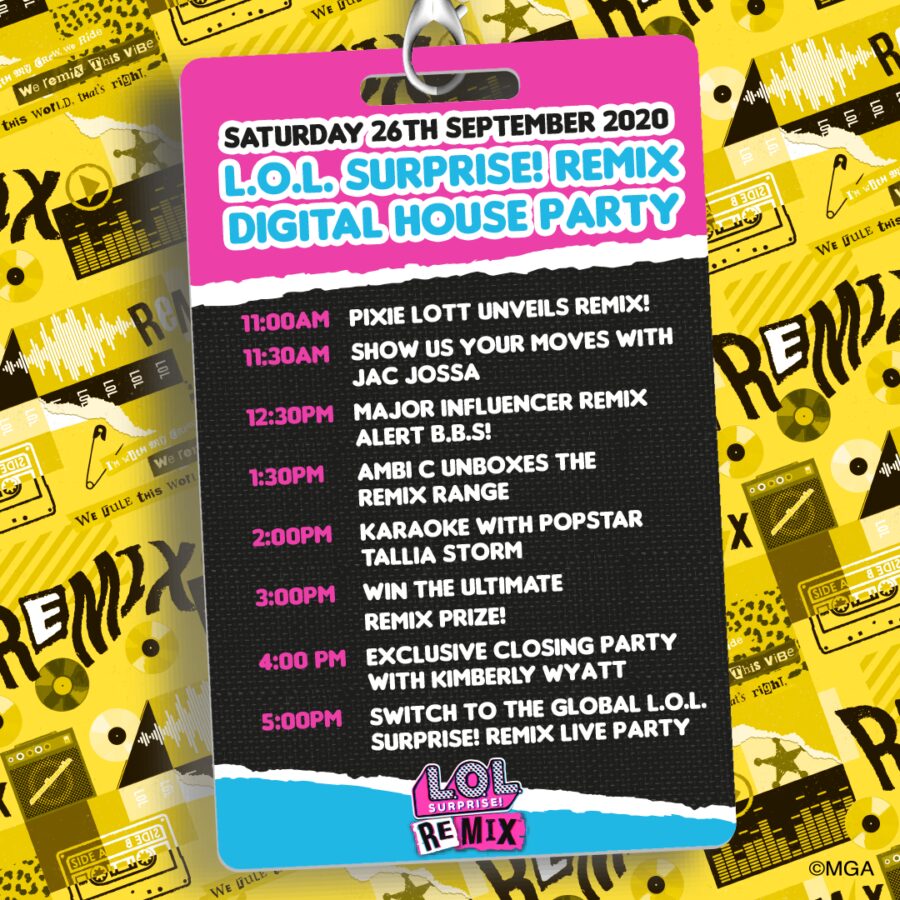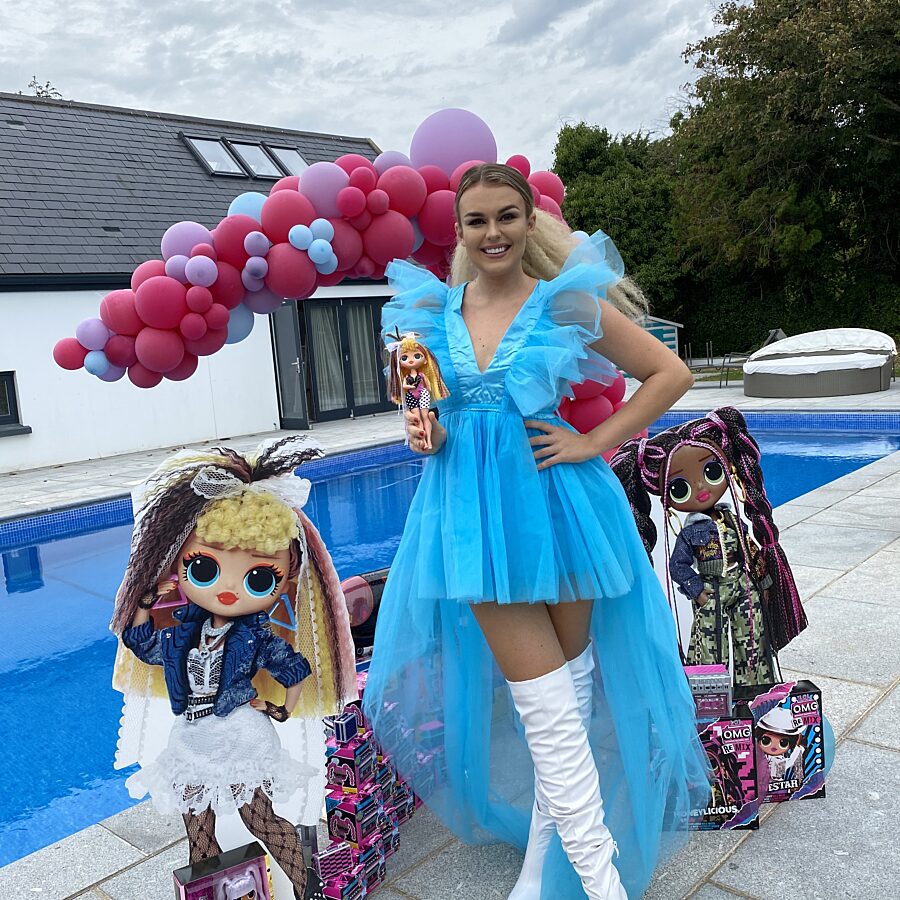 We were challenged to create a major launch moment for the newest range from L.O.L. Surprise! – Remix - including a full toy range and for the first time ever an accompanying album of original music produced by Sony's Magic Star label. Our solution? The ultimate live house party!
The team worked hard to produce a one-of-a-kind six hour virtual music and dance extravaganza centred around the L.O.L. Surprise! UK Instagram page. The star-studded event included product reveals from celebrity popstars Pixie Lott and Emma Bunton, a dance party from I'm A Celeb star Jacqueline Jossa and family, karaoke from the album's lead single Crew REMIX with popstar Tallia Storm, and even a closing DJ party with Pussycat Doll Kimberly Wyatt playing the entire REMIX album.
A selection of the UK's biggest child influencers took part in a 'pass-it-on' style unboxing video, including Fashion Laerta - with over 1.1 million followers on Instagram, Toys and Fun Sisters and YouTube sensation Ambi C kicked off the first official unboxing of the entire L.O.L. Surprise!™ Remix range.
Fans were encouraged to get involved throughout the day by showing off their best dance moves, singing along and entering competitions on the L.O.L. Surprise! Facebook page, influencer Instagram channels and on retailer Facebook pages.
The launch was a huge success, with 236 pieces of coverage achieved reaching over 43 million people. Our social content on the L.O.L. Surprise UK channels throughout the day reached almost 1 million people, with over 122,000 video views and 992 new followers to the Instagram channel. Now that's what we call a party!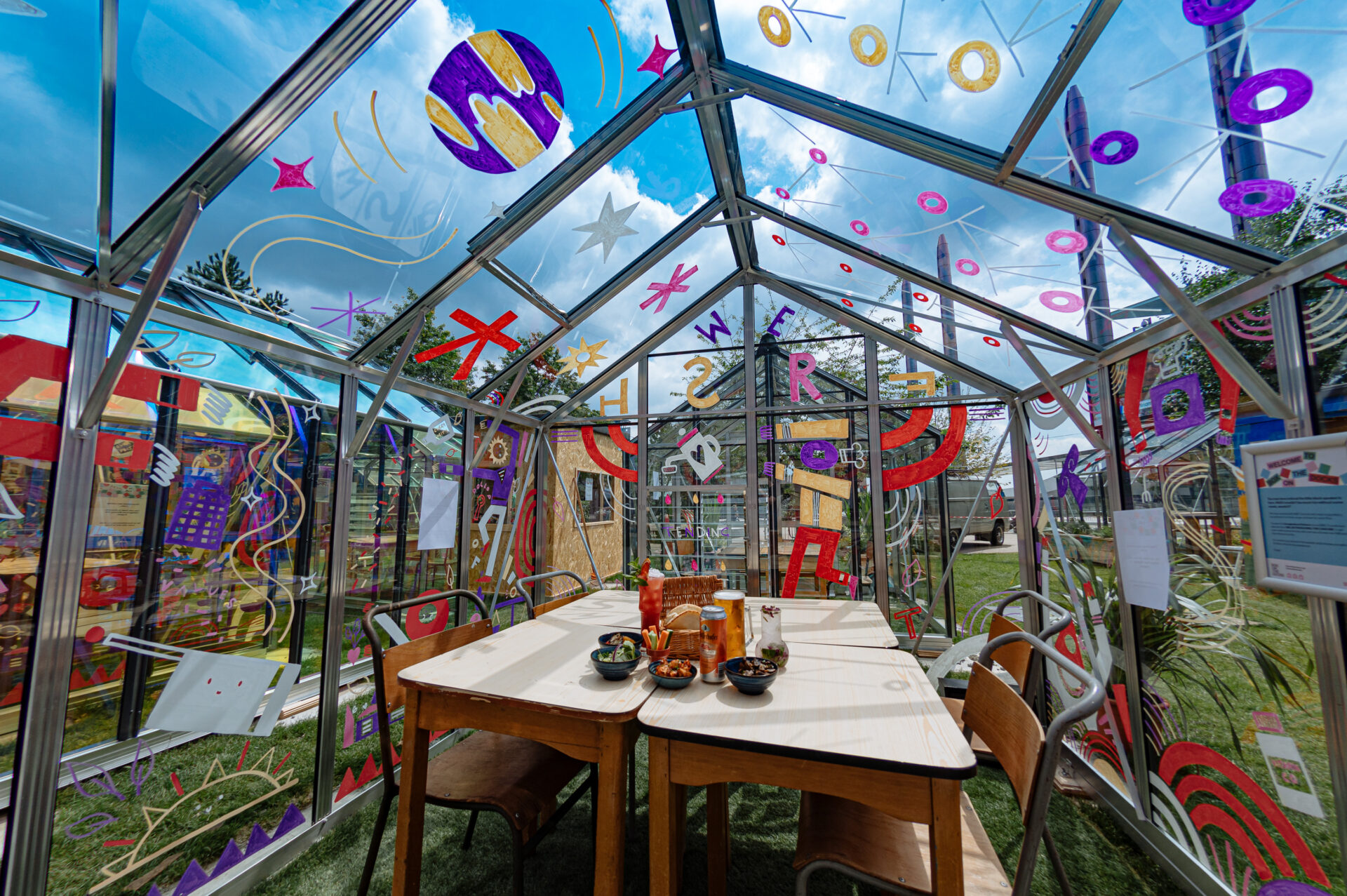 July saw the launch of 'Box on the Docks' at MediaCityUK; a new scheme aiming to support both local hospitality businesses and self-employed artists and designers by creating a unique socially distanced dining experience which doubles as a piece of public art.
Box on the Docks consists of 30 'boxes' situated along MediaCityUK's waterfront each offering diners a self-contained pod served by one of the local bars or restaurants including The Dockyard, Vertigo, The Alchemist, Wagamama and The Botanist – it's also a piece of impactful public art designed by Salford-based creatives.
We were briefed to manage all media and influencer relations for the concept including a VIP launch which played host to key local media including the Manchester Evening News and BBC Radio Manchester and a selection of local influencers. Invited to dine with their household, the media were given a first look inside the boxes and the chance to try some of the menus available whilst being offered interview opportunities with the organisers and brands involved.
The activity resulted in standout coverage including The Guardian, The Metro, multiple hits with Manchester Evening News including a full page in print and a live Facebook stream which to date has had over 285,000 views, Manchester Confidential and more. The team achieved 51 pieces of coverage with a total reach of over 54 million.
Over on social our strategic ad campaigns have succeeded in over 1,500 clicks through to the website and over 1,500 engagements. In addition, bookings were through the roof with Dockyard alone taking over 1,000 reservations in the first week alone.

14,000 People Get Fit Together!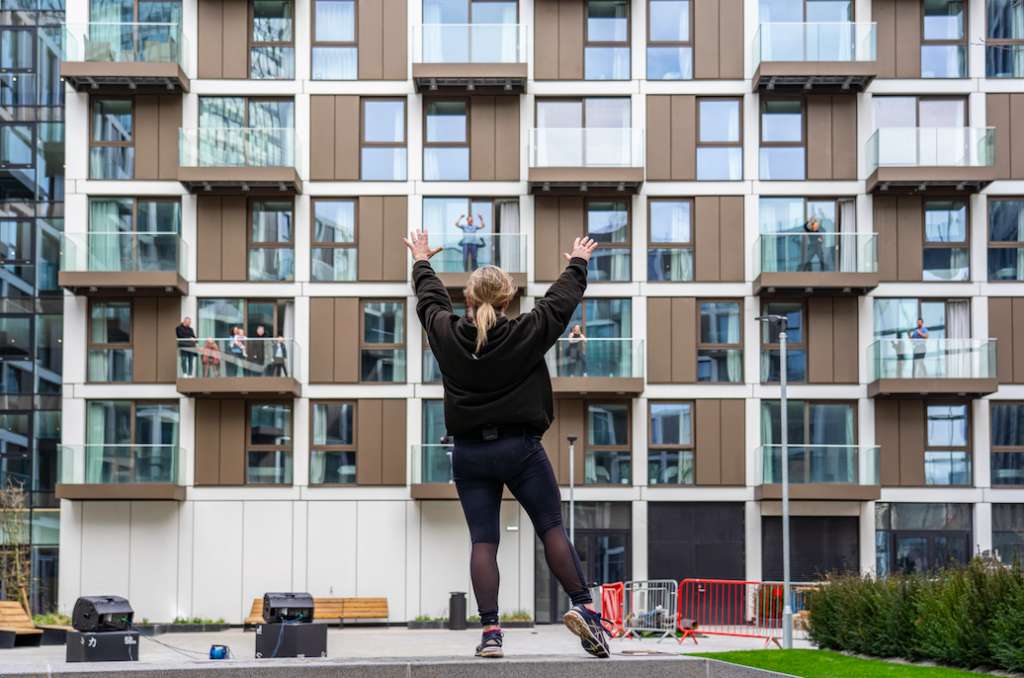 As much as you can plan, its often the reactive campaigns that have the biggest impact.
Back in March, when lockdown was first announced, residents at Moda Angel Gardens took to their balconies for an isolation HIIT workout led by Moda's health and wellbeing partner Hero. Streamed on Instagram Live in partnership with Manchester's Finest, an additional 4,000 people tuned in to join the workout from their own homes. The content has since been watched by over 14,000 people around the world – an incredible success for a campaign that took less than 24 hours from conception for delivery.
Angel Gardens, situated in the heart of Manchester, is Moda's first development in the UK, while schemes in Leeds, Liverpool Birmingham, Edinburgh and Brighton and Hove are well underway. The property brand is creating happy and healthy communities around the UK through a raft of unrivalled amenities, such as shared lounges, flexible workspaces and a cycle hub. Its partnership with Hero, a start-up digital wellness platform, will track and improve the health and fitness of all residents, with expert advice and support across nutrition, fitness and mental health.
That's just a few of the events we've created so far this year, there's plenty more you can check out here and many more to come. Now, if you think events, launches and engaging activity is on hold for the near future do send us your brief, we'd love to prove you wrong 😉