The Brief
Our task was to conduct an audit of the existing social channels and create a strategy consisting of multiple content pillars that appealed to audiences of all ages. It was essential that the content we created reflected the core brand values such as inclusion and kindness. We needed to make exciting content that would not only grow these channels but appeal to everyone from Paddington movie and TV fans, to heritage Paddington fanatics that spanned the 60 years since Michael Bond wrote that first book.
Our Response
After conducting the initial channel audit and compiling a new strategy for the brand, our focus for year one was to populate the channels with regular creative content. As the channels focus on all aspects of Paddington as a brand, we had to get creative to ensure the various styles such as movie Paddington, TV Paddington and heritage / book Paddington were covered in a cohesive manner whilst maintaining the core brand values expected by the platform and target market. By working collaboratively with other licensed brands and an exciting range of ambassadors and influencers we've shown the world why Paddington is a friend for all ages.
Whether it was through reactive content, posts capitalising on important days of the year or working with internationally well known individuals synonymous with Paddington himself, we wanted to show the world what makes this bear so special. As well as creating monthly content plans and utilising our in-house design team to create assets for the channels, Carousel researched and selected external creators to produce fun and engaging content that was relevant and relatable to all ages, such as craft, DIY and recipe videos. When COVID-19 struck, there was a shift in how people used social media - staying at home resulted in increased demand for fun and creative online content which we delivered throughout 2020.
Monitoring social noise allowed us to seize opportunities to create reactive content, capitalising on trending memes and upcoming holidays to ensure that our content remained relevant but still true to the Paddington brand. Many celebrities such as Carrie Fletcher and Hugh Bonneville have become synonymous with the world-famous bear so we worked with them to reach audiences of all ages with book readings and interactive Q&As.

2020 also saw Paddington return to the small screen in 3D form with the new show 'The Adventures of Paddington'. We collaborated with both Nick Jr (US & UK) and Milkshake and helped them to utilise their social channels, creating the #PBTVMoments hashtag which not only showcased adorable reaction from fans but also helped increase the reach of this latest branch of the Paddington universe. Take a look here.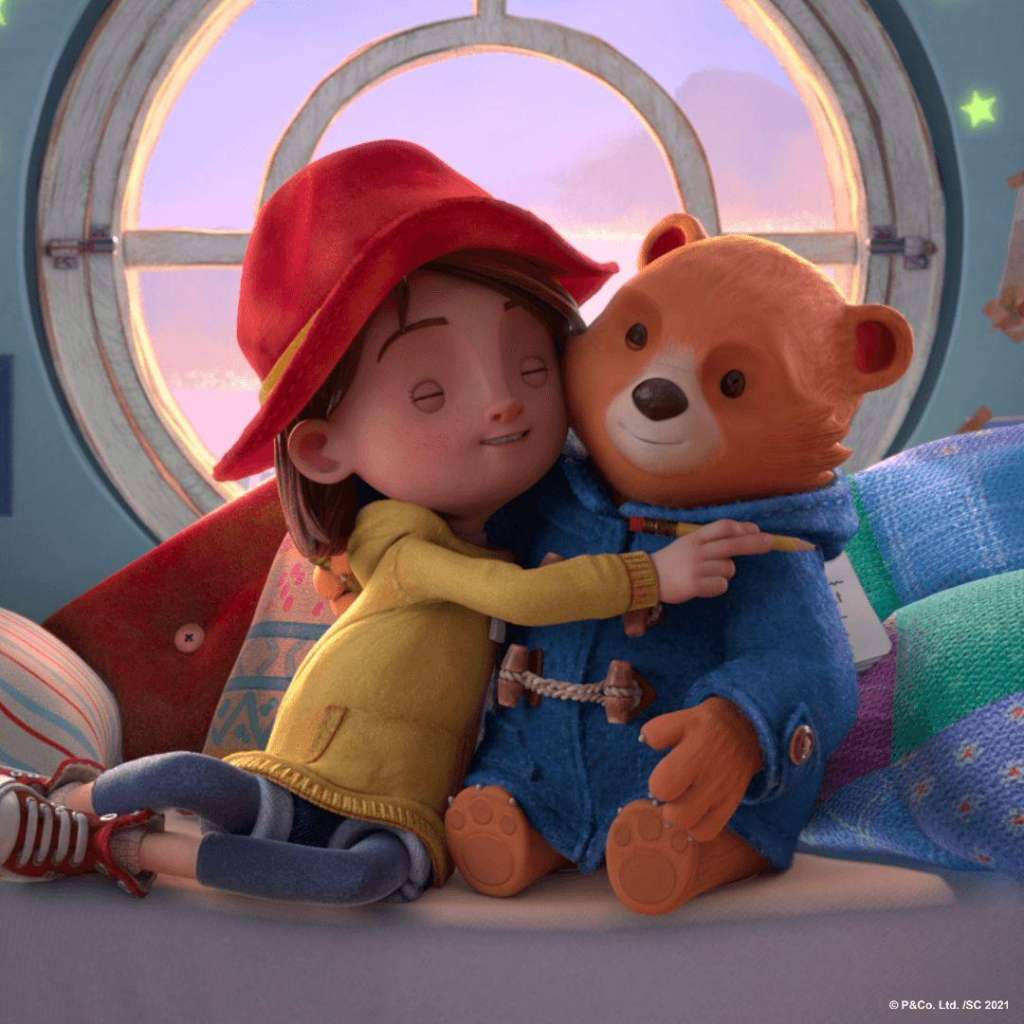 50,000
Followers on Instagram
350k
Video Views on a Single Organic Post
The Results
The Paddington social channels have all benefited from this new approach seeing substantial growth in followers and reach. For example, Instagram now has 50,000 followers which is a huge milestone that has improved both our reach, engagement capacity and growth. This was done by using a combination of tactics resulting in content that produced emotive reactions that ultimately made people want to engage with and share our posts.
For example, we commissioned a pancake artist to create a Paddington Bear pancake, based on the new 'The Adventures of Paddington' character. The video reached 170% of Paddington's combined channel audience, generated over 350k video views and was reshared by more than a thousand people.
In addition, during the Covid lockdowns in 2020 we created a reactive #PawsWithPaddington campaign for which we delivered interactive activities to post each week from April to August to spread a little kindness and entertainment.
The results have not gone unnoticed by the industry as we've been shortlisted for the UK Content Awards, the UK Social Media Awards and the PR Moments Awards.