Based in London and Mallorca, KOKO Art produce one-of-a-kind hand-painted shoes, hoodies, denim and other fashion items. The brand includes stores in Notting Hill, Camden, Covent Garden, WestField White City and Palma de Mallorca, as well as offering online customisation services for sneakerheads from further afield, and offering shoe-painting party workshops for families and adults. With over 12 talented artists on their team, each piece KOKO Art creates is hand-painted to each customers' requirements, with designs ranging from florals and abstract art, to favourite characters or even the likeness of your own pet!
This unique service has even led the brand to collaborate with leading international brands such as Sky and Marvel. In fact, Carousel first approached KOKO Art in order to arrange a PR collaboration for L.O.L. Surprise!, creating custom character art shoes to produce stand-out influencer marketing content and a money-can't-buy social media competition prize in order to launch the brand's 707 dolls.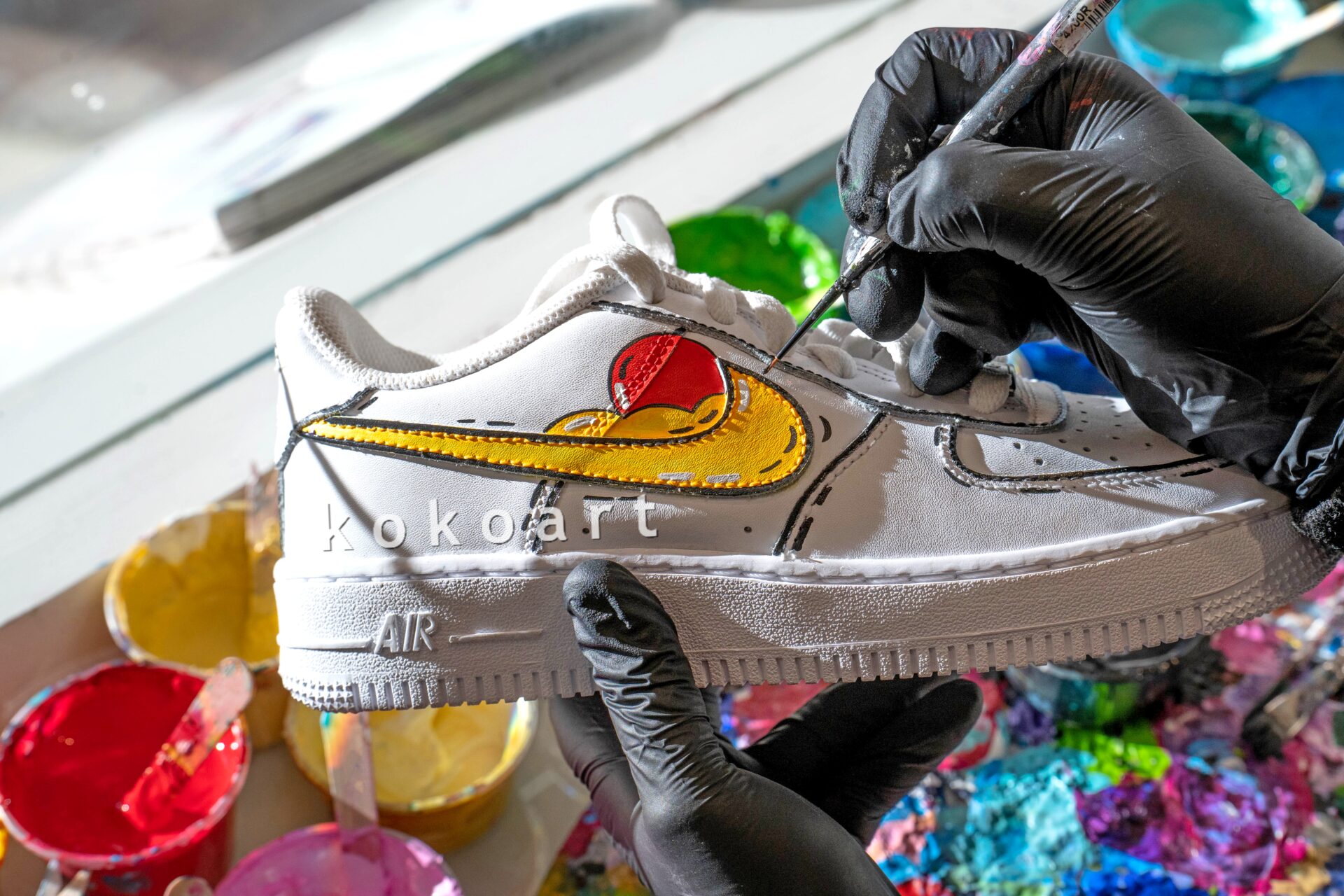 After the success of this partnership, KOKO Art approached Carousel to take the reigns on the brand's own social media strategy, with the team challenged to deliver fan growth, brand awareness, active engagement, traffic and sales for their custom kicks and other clothing items. Carousel will be working closely with KOKO Art's in-house artists to produce fresh, exciting social media content across Instagram, Facebook, Pinterest and TikTok, supported by targeted paid social media advertising to generate measurable results against these aims.
Within the first three weeks alone of this new remit, Carousel's social media team have already attracted over 470 new fans and followers to the brand's channels, delivered over 59k TikTok video views and generated over 7.5k brand engagements.
Want to hear how our social media and content creation team could help you achieve your digital goals? Then get in touch.
Carousel's digital marketing team have put their best foot forward to win new social media client KOKO Art, known for their unique custom footwear and clothing.