Silverstone Circuit, home of British Motor Racing, famous for fast and furious F1 duels, explosive champagne celebrations and exclusive driving experiences.
Showcasing the Little Tikes Wheelz and Flyerz range, we invited a selection of influential media and bloggers to come and join us for a day of private helicopter rides, toy testing and a once in a lifetime opportunity to tour the exciting behind-the-curtain environs of the control room, podium, garages and cool room.
Taking to the iconic racetrack, the life size Cozy Coupe looked like stiff competition for it's Aston Martin and Ferrari counterparts, all three perfectly engineered, highly polished and ready to race.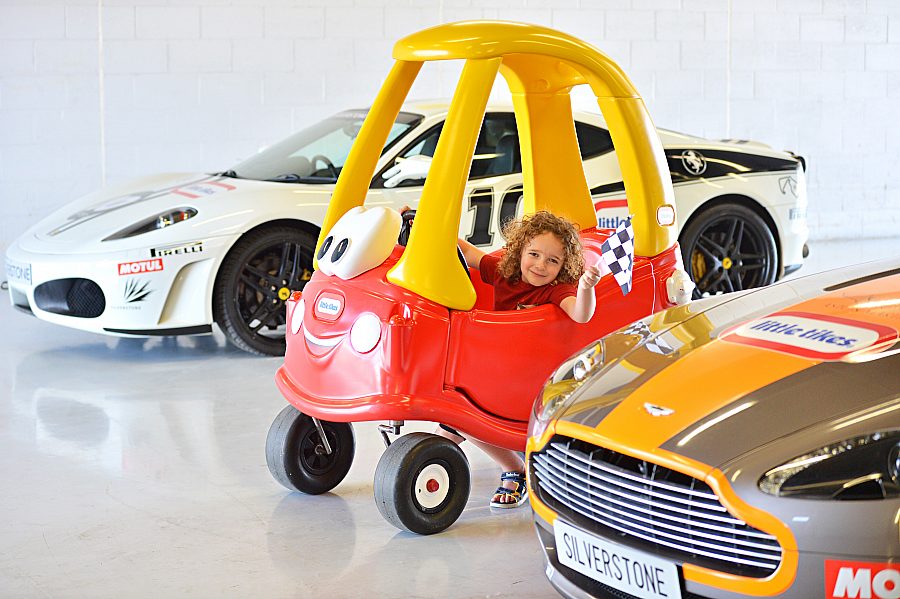 Attendees were encouraged to have their photograph taken in any of the three sporty marques; most plumped for the Coupe and we imagine them framed and placed on mantlepieces with pride, drawing much the same admiration as Lewis Hamilton in his Mercedes Benz.
The dynamic range of RC Bumper Cars, My First Flyers and Tyre Twister Lights, confirmed that our motley crew of budding aviators and drivers (and their parents) love to embark upon endless hours of imaginative play. Igniting curiosity, creativity and heaps of fun in the blazing sun, Silverstone was the ideal place for another successful event from the Little Tikes team. To shop the range click here.