Celebrities have incredible sway over trends in the market, and in return have huge influence over consumers buying patterns. Just one post on social media can take a product or brand from the unknown to the next best thing!
Through establishing long-running relationships with celebrity agents, keeping up to date with celebrity news and keeping a watchful eye on all social media channels, the team have been successful in generating top-tier coverage for a number of brands under the MGA Entertainment umbrella.
Recently, LOL Surprise, Num Noms, Moj Moj and Gel-a-Peel have all been spotted taking over a number of A-list celebrity channels including; Fashion icon Victoria Beckham, Stranger Things actress Millie Bobby-Brown and TOWIE star Chloe Lewis.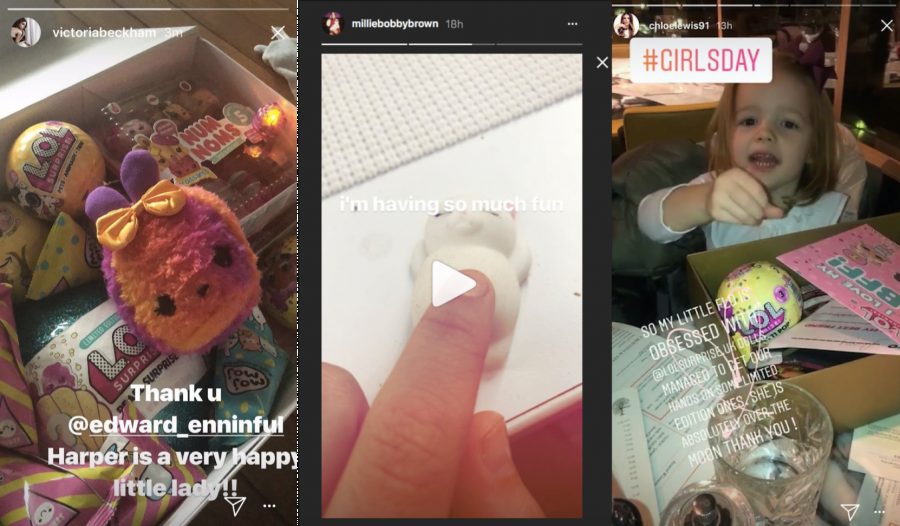 Victoria Beckham | Millie Bobby-Brown | Chloe Lewis
For more information on MGA Entertainment, visit www.mgae.com