In April, we worked alongside Moda Living and contractor John Sisk & Son to deliver a ground-breaking event for Moda, Great Charles Street; a new £302m neighbourhood which will be situated in the city's famous Jewellery Quarter.
The site represents the beginning of a pioneering masterplan for Moda Living in Birmingham, so it was essential the ground-breaking event showcased the scale as well as long-term vision for Moda in Birmingham.
The event kicked off with lunch at St Paul's House, located down the road from the Great Charles Street, also within the Jewellery Quarter, where we had speeches from Sisk, Tony Brooks from Moda Living, Birmingham City Council members and Prof. Carl Chinn. Following this, we transported guests from St Paul's House to the nearby Great Charles Street site where the ground-breaking event took place.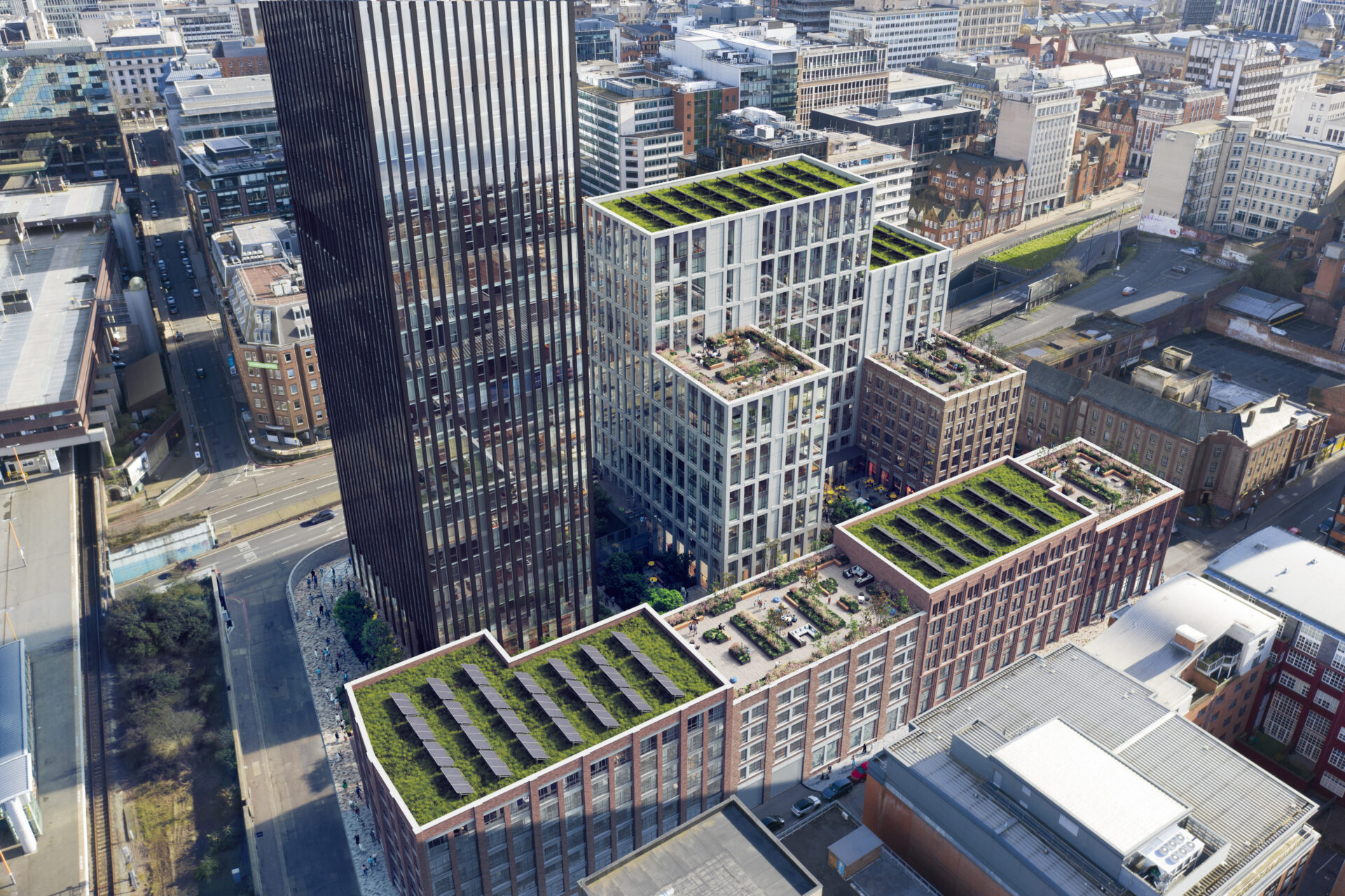 Before physically breaking ground on the site, all guests were taken on a journey delving into the area's rich background thanks to local historian Professor Carl Chinn MBE. In homage to the area's legacy of craftmanship Moda Living also unveiled a special metal engraving of the development, created by local business S&D, which will feature in the finished building.
Great Charles Street will offer 722 best-in-class new rental homes across three blocks spanning 6-39 stories, with breathtaking views across the city. The £302m neighbourhood has been backed by the largest deal for a build-to-rent project seen outside of London, with funding from Harrison Street, NFU Mutual and Apache Capital and a £188m development loan from Precede.
Following the event, the team distributed news on Great Charles Street to press, securing coverage across Business Live, Insider Media and BTR News.
Click here to find out how we can help elevate your next event.