The official ceremony marked the first phase of work on site of a £300m redevelopment of the Quarry Hill area in the city, known now as SOYO, and transforming it into a multipurpose neighbourhood for residents, students, artists and performers.
In a step away from the usual hard hat, hi-vis ground breaking ceremonies of old, Moda marked its place on the map in Leeds with an evening that celebrated the evolving community and the strength of culture, art and music from around the area. Guests were invited to enjoy live art from a local artist, a newly commissioned, moving spoken word performance and music from students from Leeds College of Music.
The event hosted guests from across the city and key business people involved in the project, from Moda's main contractor Caddick Construction and joint venture partner Apache Capital to representatives from the local arts and culture scene and the city council.
Held at the newly refurbished Leeds Playhouse in its Brammal Rock Void space, guests were treated to complimentary drinks and delicious canapes and not a steel toecap or shovel in site! A track-list of popular covers and original songs entertained guests alongside the live art spectacle created on a hoarding board, proving that Moda is anything but an ordinary BTR developer.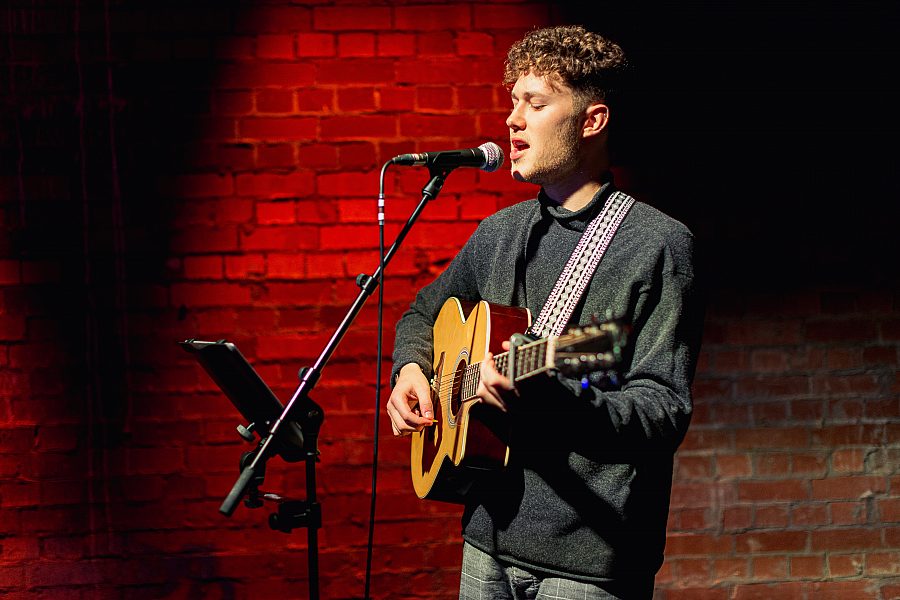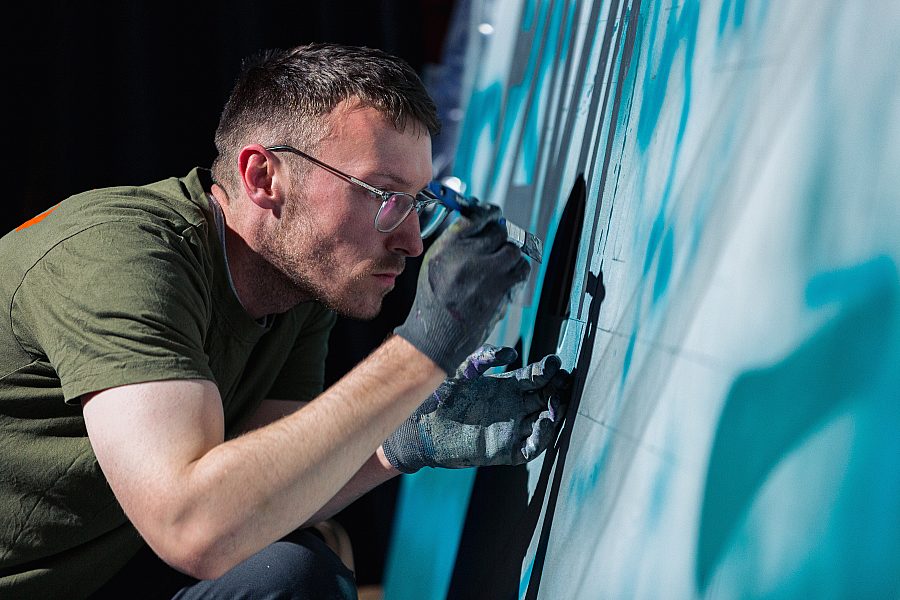 The entertainment, speeches and spoken word performances gave an insight into what impact the future residential building will have on the city, while CGIs of the development were on display and the brand video with fly-through imagery of the apartments were shown on TV screens in the theatre, allowing guests to visualise how New York Square will look once complete.
Designed by award-winning DLG Architects, the rental scheme will be home to 515 BTR apartments across two C-shaped 16-storey blocks. The name of each block was revealed at the ceremony. One building was named Rhodes after Joseph Rhodes, a well-known local painter and founder of an art school in the city, and the second was unveiled as Rockland, which takes its name from a former arts and crafts house owned by prominent Leeds family The Luptons, who later transformed it into a home for orphaned children of service personnel killed in WW1.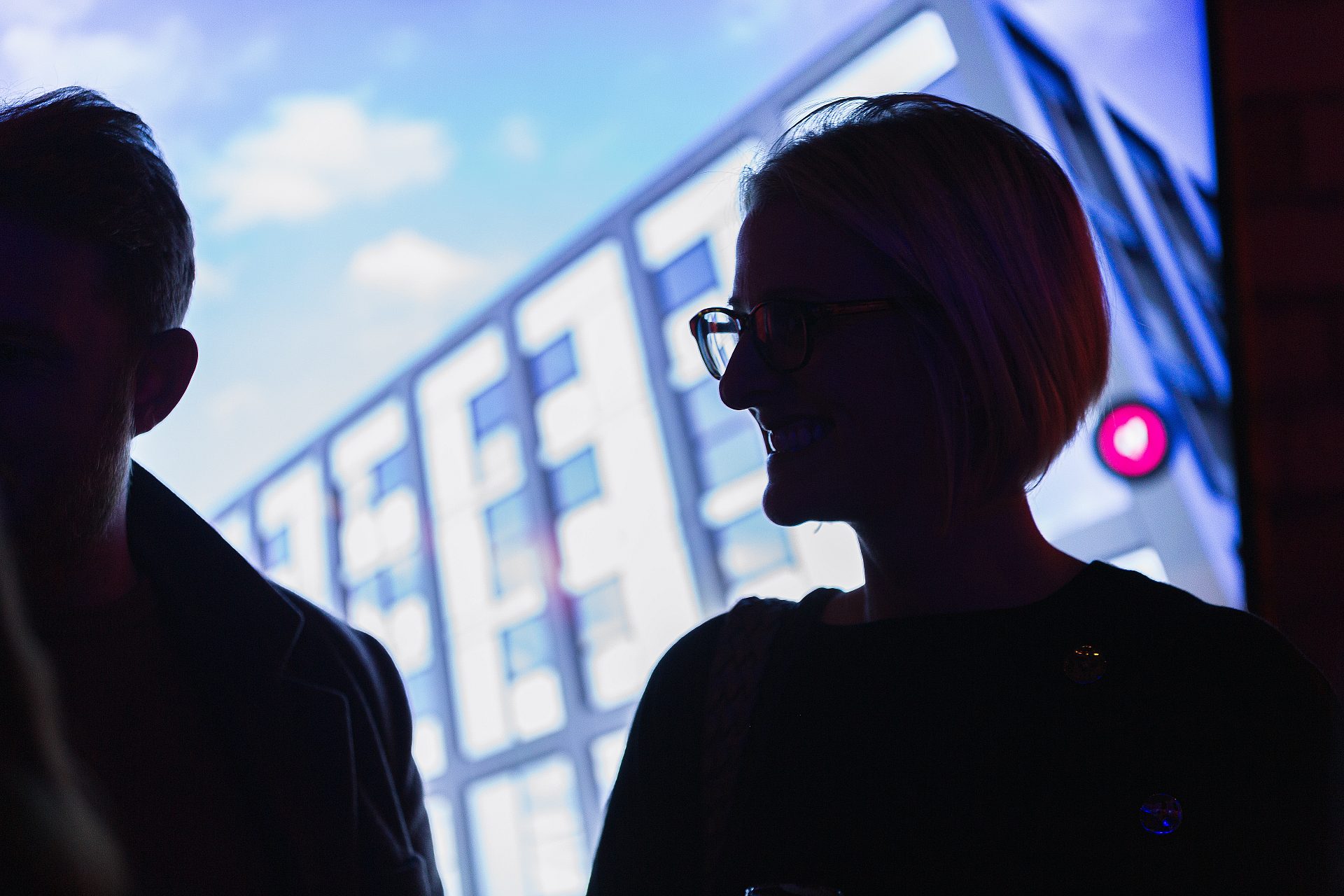 New York Square will have a new public courtyard in between the buildings and rooftop terraces overlooking the city centre, while the ground floor will become home to two commercial units. The development will also host a raft of unrivalled amenities, from shared lounges, flexible workspaces and a cycle hub, to health and wellbeing facilities through a unique and first-of-its-kind partnership with digital wellness platform hero, which will track and even improve the health and fitness of residents, providing advice from experts across nutrition, fitness and mental health.
Additional services include 24-hour hotel-style concierge and round-the-clock professional management all included in the rent with no deposits and no fees, while the bespoke MyModa app will enable residents to report maintenance issues, communicate with the concierge, book events, and even acts as the apartment key.
Want to learn more? Get in touch now.