Last month Carousel PR celebrated the launch of the new Poopsie Slime Surprise Cutie Tooties and Sparkly Critters by hosting an exclusive event at the award-winning Oui 2 Rooms in Fitzrovia.
The event objectives were to immerse influencers and media in the world of Poopsie Slime Surprise, ultimately generating high-reaching coverage across social media, digital platforms and traditional print publications.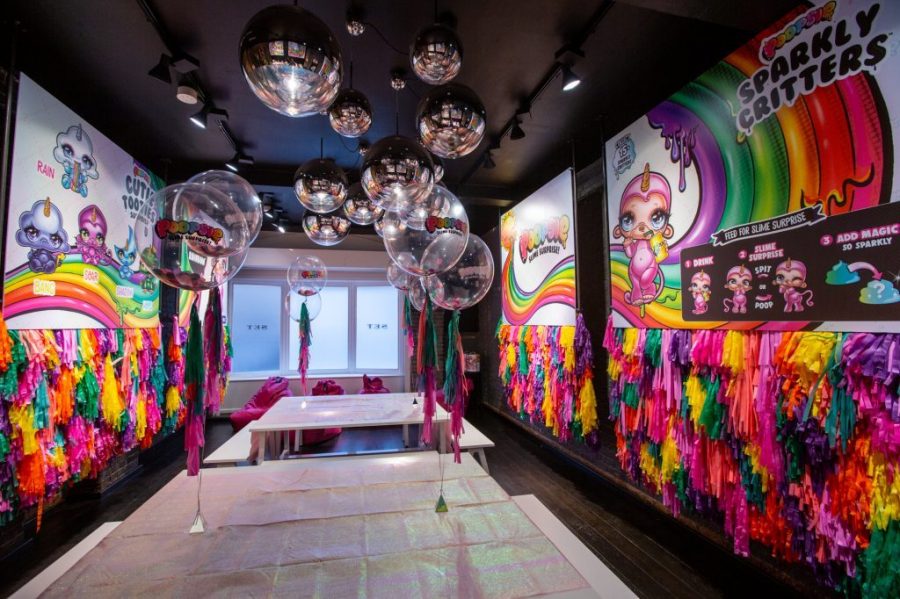 Despite the Poopsie Slime Surprise brand only launching in AW18, Carousel achieved a guestlist bursting with 115 top names in media, including Ryan Thomas, Becky Vardy and Lisa Snowdon. Top influencers in attendance included Fashion Laerta, Creative Celeste and San for Short to name a few.
Guests had the chance to take part in a super slime workshop, complete with scent station and foam ball dispensers, followed by delicious Poopsie Slime Surprise inspired ice cream from Pan-N-Ice. Unicorn coloured hair braiding was available from Keash LDN, prepping guests to look their best and ready to post from the giant Poopsie Slime Surprise giant toilet.
RESULTS: A huge success, the event achieved a total reach of over 36M including national coverage on the Sun Online and in print in OK! Magazine, Heat Magazine and New Magazine. Carousel's carefully planned live social media activity succeeded in growing the Poopsie Slime Surprise Facebook channel by 4%, whilst the event Facebook story was viewed over 2,200 times.
Want more? Read the Poopsie Slime Surprise feature in the Sun Online here.