The UK's largest toy and hobby event arrived this week, celebrating the very best in Great British toy trade, the Oscars of the toy world for UK exhibitors, press and buyers.
We headed down for our 4th year at London's Olympia on Tuesday's launch day in support of our fabulous client, University Games, to do what we do best; liaising with press, checking out 2017 toy trends and of course, getting our game on.
It's needless to say we are now absolute pros at Staccups – an awesome new game from University Games launching in SS17 (we're not biased, it really is awesome). The concept of the game is to stack your cups as quickly as possible, matching the base colour of each cup to the top colour of the last cup stacked – fast enough to beat your opponent.
Taking centre stage at the front desk, and with the sheer simplicity and speed of Staccups – it was difficult to resist getting visitors to join in… you heard it here first – it's going to be a hit this year.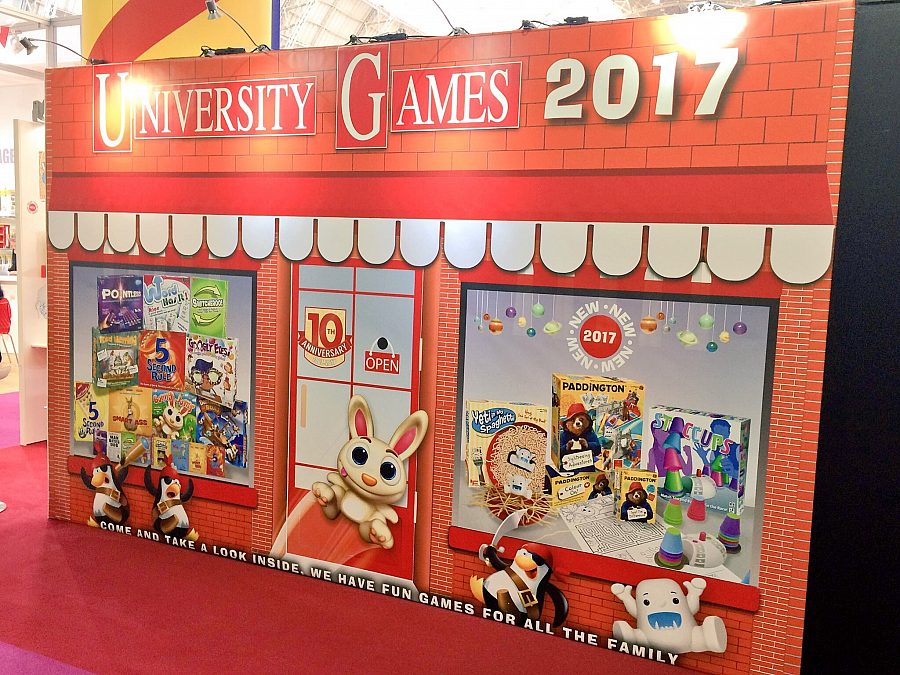 Fellow Carouseller, Jack made his (brief) debut in the background of this year's Toy Fair TV during an interview with University Games founder, Bob Moog.
We also had a surprise visit from IT Kids Amazing Arabella and Jaadin The Kid, who had a great time sampling a number of the games.
Celebrating it's 10th anniversary in the UK and with the newly licensed games for Paddington II, brand new Staccups and also top sellers 5 Second Rule, Pointless, Googly Eyes and Yeti In My Spaghetti – we can't wait to get underway with plans for 2017 and get shouting about the great new lines and best sellers from University Games!