Boasting over 3.7 million users in the UK alone, and the 7th most active app in the world, Tik Tok is a great opportunity to push our brands onto new platforms and reaching new audiences.
After monitoring trends, dances and challenges (and even some of our team trying them out themselves!) we knew the 'I Just Flip The Switch' challenge would be a great, creative way to not only launch the official L.O.L. Surprise! Tik Tok channel but also to showcase the latest collectible, Lights Glitter.
Having launched in the UK in 2017, the brand has gone from strength to strength seeing astronomical growth and leading the unboxing toy trend worldwide, so it comes as no surprise that we have a dedicated influencer fan base who are always on board try out new products.
The unique selling point for L.O.L Surprise! Lights Glitter is that each layer of surprises unveils a hint of which sparkly doll you're going to get, and you also receive a black light to reveal a neon surprise.
With the cool neon surprise, we challenged top tier influencers to maximise on the already popular trend, which normally shows couples dancing in their ordinary clothes then flipping a light switch off and on to reveal them in each other's clothes. With over 905,000 Tik Tok users creating videos using the sound, resulting in over 5 billion video views, this trend was the perfect opportunity push the new channel and achieve fun content.
However, we added our own twist and challenged influencers to 'flip the switch' by switching on the blacklight to reveal the neon surprises which helped to create some visually unique and engaging content.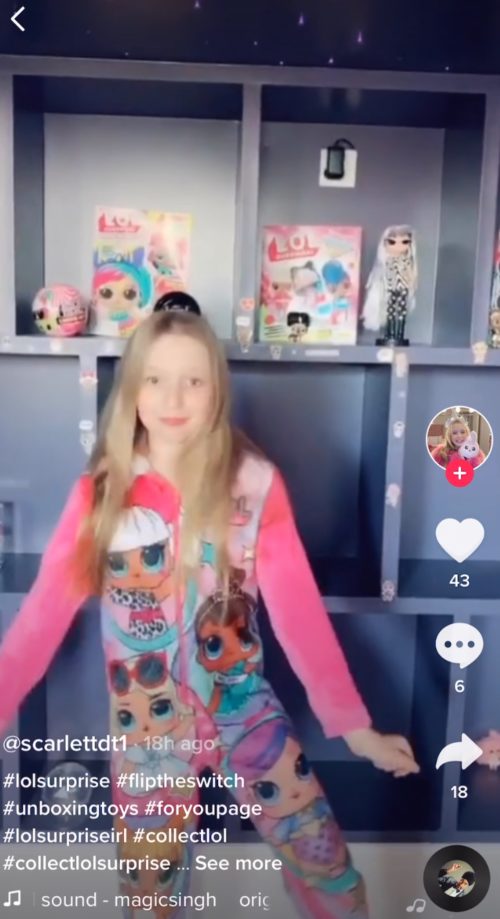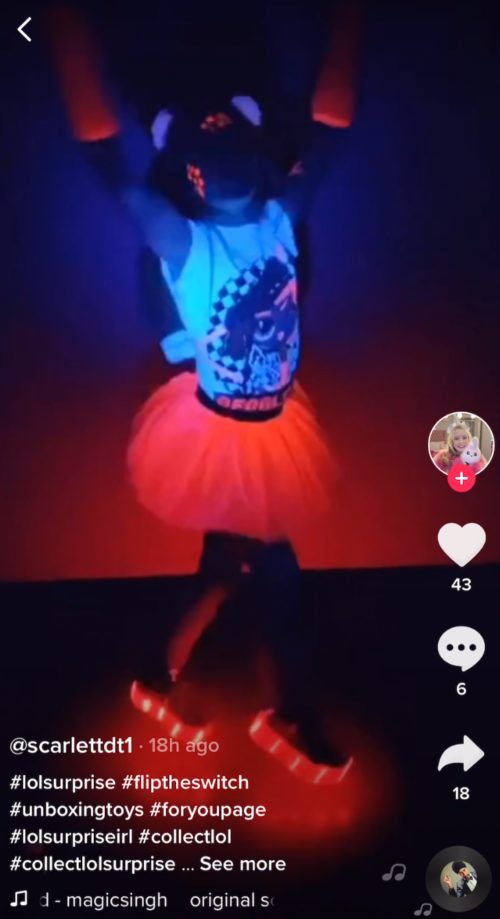 Influencers shared their colourful results on Tik Tok and Instagram which gained us a reach of over 404,900 from 22 posts.
Want to learn more? Our team is on hand to help you learn your renegade from your toosieslide so get in touch now.
You can also see some of our most recent work for toy brands here.