A new luxury hotel, restaurant and spa in the heart of Liverpool's bustling commercial district has appointed Carousel to deliver an impactful PR and social media strategy.
Launched in May, The Municipal Liverpool hotel is the newest addition to the MGallery brand, Accor Group's luxury boutique-hotel collection. It takes residence in a Grade II listed building from the mid-19th on the city's vibrant Dale Street, once the home of Liverpool City Council, and features stunningly restored heritage details paired with contemporary embellishments for a luxurious feel. The hotel's brand messaging plays on this theme of time, offering guests a way to pause the stresses of everyday life and indulge in timeless elegance with a fresh modern twist.
The Palm Court bar is a showstopping centrepiece at the heart of the hotel, with the expansive original atrium ceiling complemented by a lavishly tiled bar, marble flooring, rows of giant palm trees and plush velvet armchairs to sink into with a decadent cocktail. During the day, The Botanic Tea Room will serve beautifully crafted tea-inspired cocktails, patisseries and afternoon tea options for guests and visitors, against the backdrop of a central blossom tree bringing spring into the space year round. Meanwhile, the hotel's Seaforth Brasserie conjures up British bistro dishes with subtle twists, featuring enticing international ingredients Liverpool's historic trade routes brought to UK shores for the first time.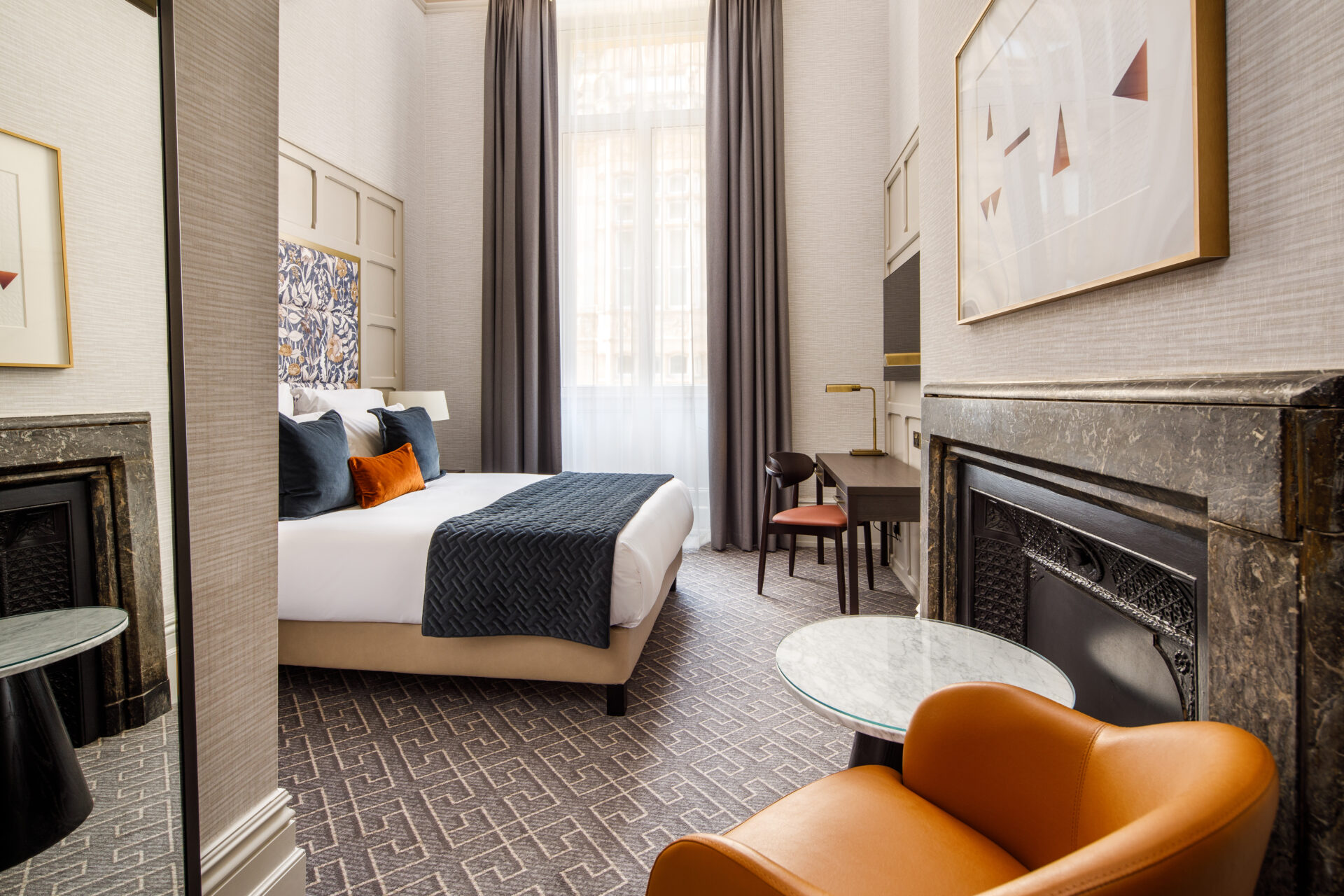 Other notable features include an impressive wellness area incorporating a swimming pool, sauna and steam room, fitness area, treatment rooms, Laconicum, salon and spa. In this area, guests and day spa visitors can indulge in treatments from leading British skincare brand, Elemis, and The Municipal's spa will also be the only spa in Liverpool to use premium Australian-born beauty brand Grown Alchemist.
Additionally, the hotel boasts a number of large, state-of-the-art boardrooms, each available for hire and named after Liverpool's iconic 'quarters' - Ropewalks, Baltic, Cavern, Waterfront and Georgian Quarter.
Deirdre Billing, General Manager of The Municipal Liverpool - MGallery, said, "I am delighted to write a new story for the Municipal, bringing back its local heritage into a hotel and introducing the luxury brand MGallery to Liverpool. It has been a joy to see this iconic building brought back to life and we can't wait to welcome guests into the space and experience its charm for themselves. The hotel is an invitation to change the pace, take time and have a real break!"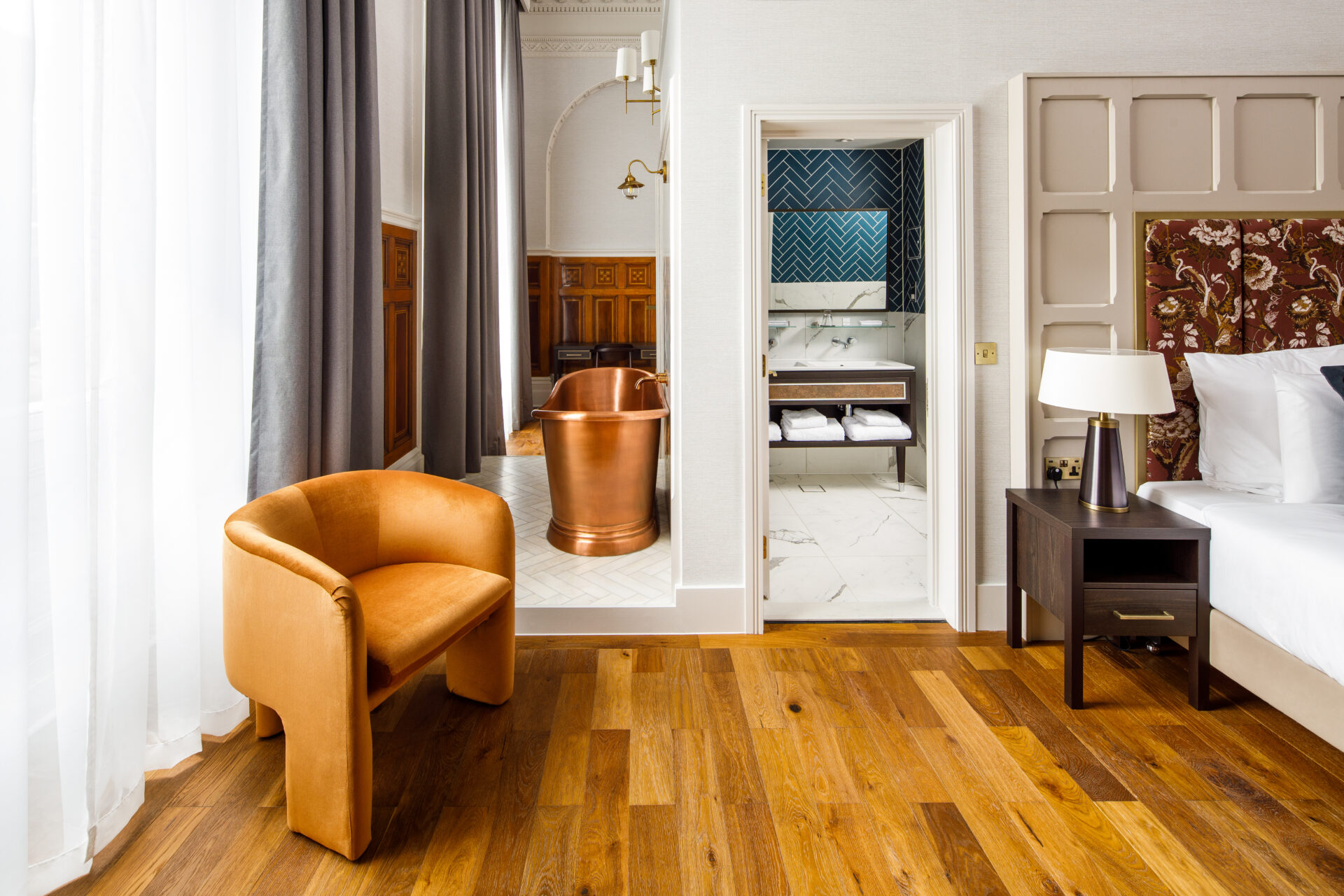 Carousel has delivered a stand-out press office strategy to put The Municipal Liverpool's launch on the map. Within the first few days of the announcement, the team secured over 30 pieces of coverage with titles including Liverpool Echo, The Business Desk, Liverpool World, Insider Media, The Guide Liverpool and Place North West.
Carousel's social media team is likewise leading a strategy to quickly establish a name for The Municipal by growing online followers, reach and engagement, while also ensuring this converts to traffic, leads and bookings. Through a combination of eye-catching video and photography content, targeted social media advertising and strategic partnerships with the likes of Explore Liverpool and Liverpool Confidential, we have already generated over 12k followers, 8k site visits, 43k engagements and 500k social media reach.
Meanwhile, Carousel have supported the Municipal team in delivering a successful stakeholder opening ceremony and a local press, influencer and industry launch party, complete with cocktails, canapes and string quartet. This generated over 100 attendees and a notable spike in social media awareness around the hotel, with mentions from Liverpool Confidential and influencers including Amy Lauren Fox and Hayley Margot.
This will be followed with further celebrations around the spa opening, coordinated influencer visits to the hotel's dining offerings, and a star-studded summer solstice launch party tapping into the brand's ethos of taking time for yourself, hosted on the longest day of the year.

The Municipal Liverpool joins a host of client wins in Liverpool, including EuroFestival, Metquarter and Moda Living.