The Brief
To drive awareness and sales of Paddington's brand new cookery book by working with several food influencers to create a series of high-end quality recipe videos.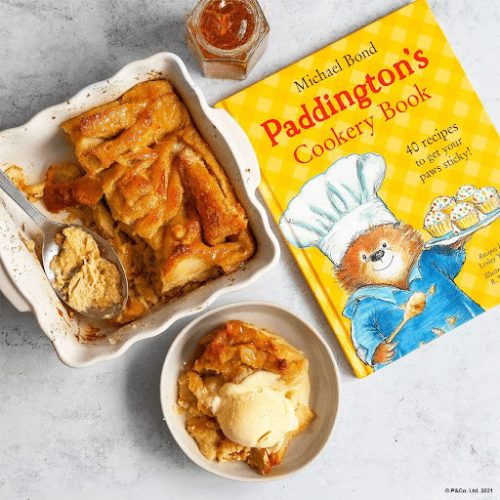 Our Response
Paddington is a brand that has broad ranging and enduring appeal, from young children enjoying the animated series to teens and families who love the films and older fans looking back with nostalgia on Paddington's rich heritage. To promote the new Paddington cookery book, we wanted to create a series of recipe videos that would resonate with all these groups. We chose to work with a variety of food based content creators to showcase different styles, filming in their own homes for a more genuine feel.
We supplied each creator with two recipes taken from the Harper Collins Paddington Cookery Book and designed a brief outlining requirements to ensure the content was on brand and suited the technical specifications for different social platforms, including resizes for YouTube and IGTV to maximise results for our budget. However, we discussed specifics with each creator as we wanted to give them the freedom to use their own style when filming for a more authentic feel - from fast paced recipe style overhead shots, to fully narrated recipes with a host.
By giving the creators creative freedom, it allowed us to keep the content fresh and experiment with a number of different styles to see which resonated best with the audience.
After receiving some of the recipe videos, the client was extremely impressed with the results and wanted to extend the activity, commissioning a further series. This time, we focused on creating new bespoke Paddington themed recipes, not from the Cookery Book, to share with fans throughout the year on Facebook, Instagram and YouTube as a brand-building activity. We worked closely with recipe creators to produce fresh concepts, each with a signature Paddington twist, including delicious marmalade sandwich biscuits.
The Results
30K video views to date across Paddington's social channels, Facebook UK, Facebook US, Instagram and YouTube.
Do you need help creating enticing content for your brand? Contact us here.